Metallic materials in the process chain of additive manufacturing
COMTES FHT a.s ., Dobřany, CZ
Lead partner and project coordinator
Materials Analysis
Optical microscopy
SEM /EDX
EBSD
Dilatometry
Differential scanning calorimetry
Mechanical tests
Wear tests (pin-on-disc)
Tensile test
Micro-tensile test
Computer modelling
DEFORM
Evaluation of internal stresses
Contour method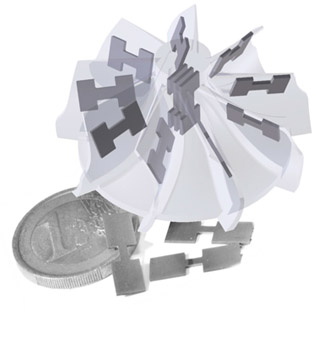 Fraunhofer UMSICHT, Institute branch Sulzbach-Rosenberg, DE
Materials and powder preparation
Inert gas atomization
Hot gas atomization (on demand)
Materials and powder characterization
Laser granulometry
Flowability and apparent density
SEM/EDX, XRD
DTA/TG
SLM of parts
Al-based and steel alloys
Process parameters optimization
Parts characterization (limited): surface roughness, microstructure, phase investigation, density/porosity, thermal expansion
OTH Amberg-Weiden, DE
Characterization of powders and parts
Microstructure and phase analysis
SEM/EDX
XRD
Residual stress
Composition
EDX, RFA
Tensile tests
Hardness and roughness measurement
Laser surface treatment
Annealing treatments
Wear and corrosion measurements (pin-on-disc, galvanostatic)
Plzen.cz writes about us
An article about our project, which has just been completed, was published on the most read website about events in Pilsen. Read here.
Publications (articles from conferences and journals) published within the project can be downloaded here.
We want to keep up with recent trends and news, therefore we participate on various events.
You can meet us 25th September in Augsburg at the Clusterseminar about 3DPrint.
more about this event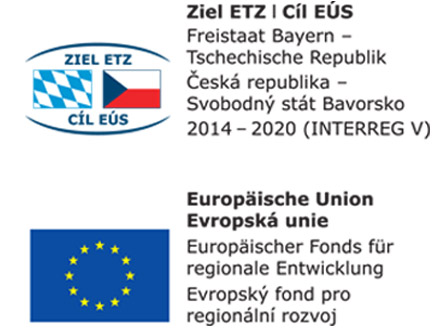 Ostbayerische Technische Hochschule (OTH), Amberg-Weiden), Deutschland
Prof. Dr.-Ing. Jürgen Koch
www.oth-aw.de